Feature Benefits for Tutors and Schools
---
Manage Schools and Tutoring Centers
Features
Classes/Batch/Group Management.
Student and staff Management and Analytics.
Test Center Branding.
Automated online Test grading platform.
Benefits
Manage classes, batches, groups of different geographical locations.
Promote your brand. Customize the student-facing test center with your own logo, tagline, and brand.
Customize and brand the diagnostic report with your own logo and contact information.
Create a customized student plan for each student as per their test performance.
Selectively give access to admin staff.
Manage student portal with different levels of permissions.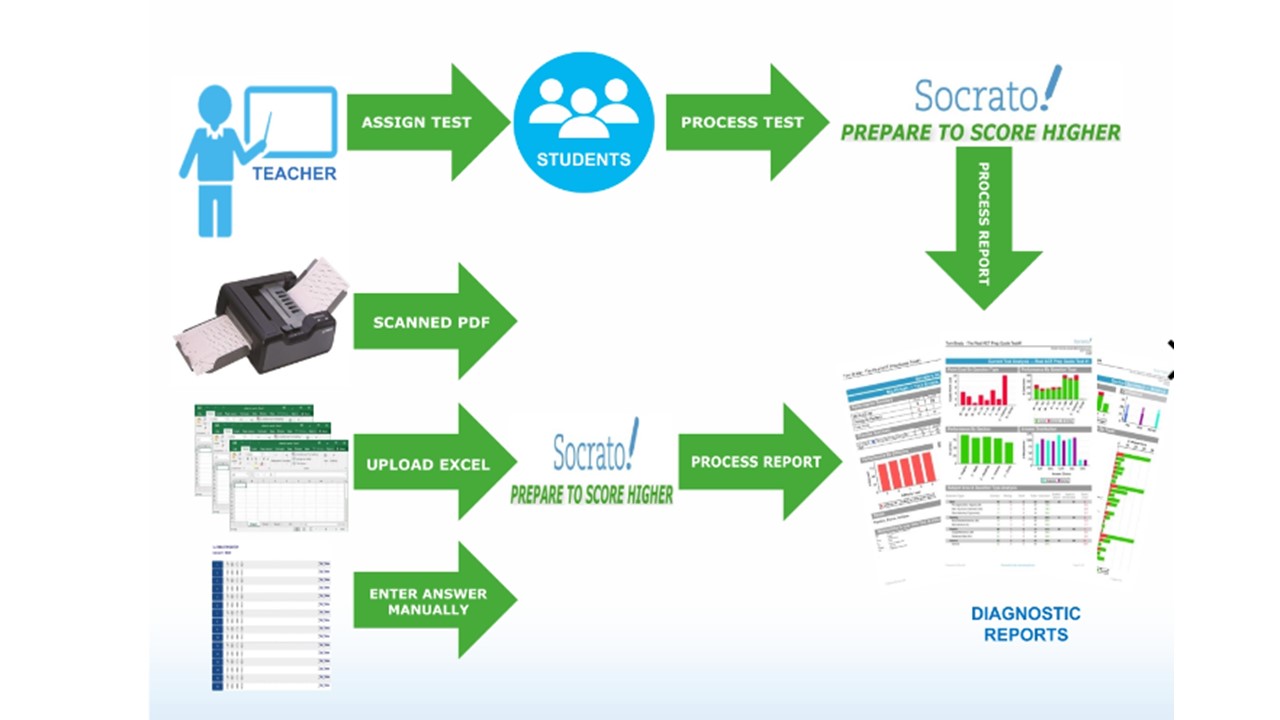 ---
Test Materials
Features
Diagnostics for Retired Released Tests, Official study guides test, and other published books.
Add Private Custom Tests.
Large Test Library.
Large Question Bank.
Benefits
Choose from a large list of admission exams and tests from the last several years that can be processed online.
Add your proprietary tests to Socrato and get the same automated scoring and advanced diagnostic reports as other exams.
Practice using full tests or sections of the test.
Choose from our large library of pre-created tests for various subjects.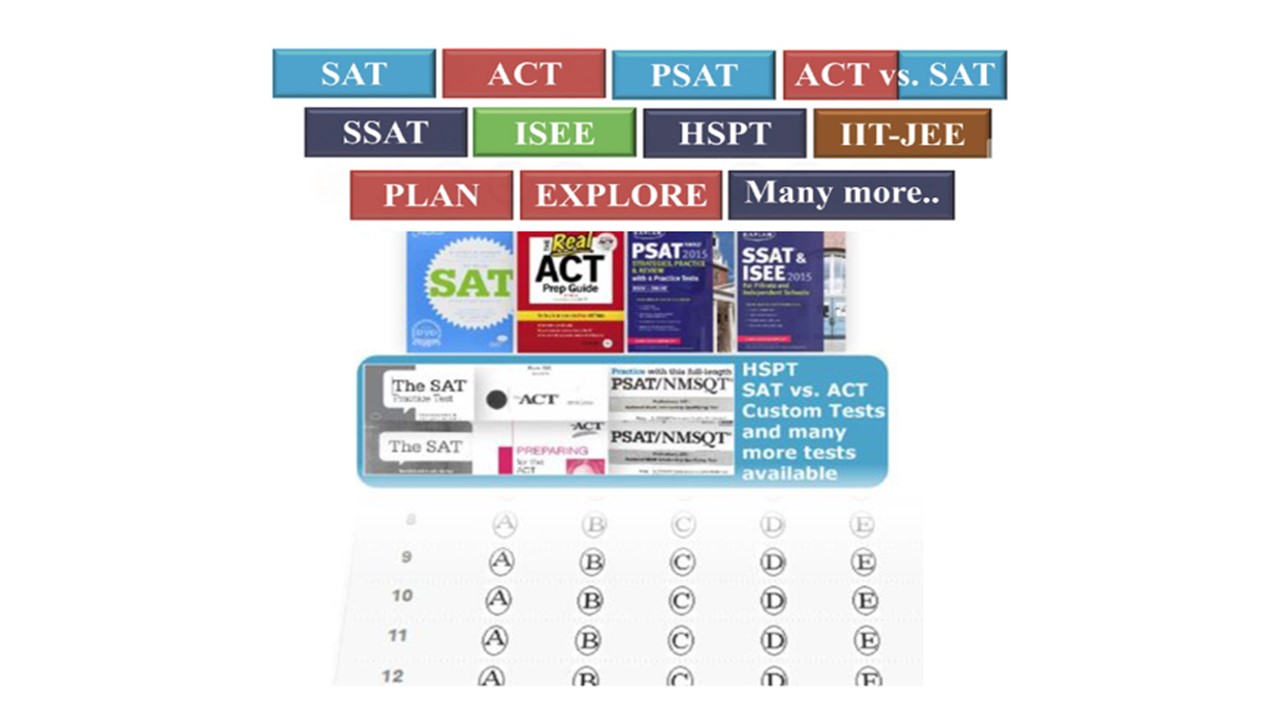 ---
Automatic Test Grading and Scoring
Features
Practice custom tests or questions online.
Process small batch or individual students bubble sheet online
Process big batch bubble sheet through Socrato data extraction service.
Benefits
Quickly and easily pinpoint your strengths and weaknesses by section, topic or sub topic
Learn what question types cost you the most points
Track your progress over time
Take a full test to simulate the real test
Take section tests to focus on individual subjects and still get the same actionable diagnostic
Generate advance diagnostic analyses to see trends for a group of students
Customize individual student diagnostic reports with your company logo and brand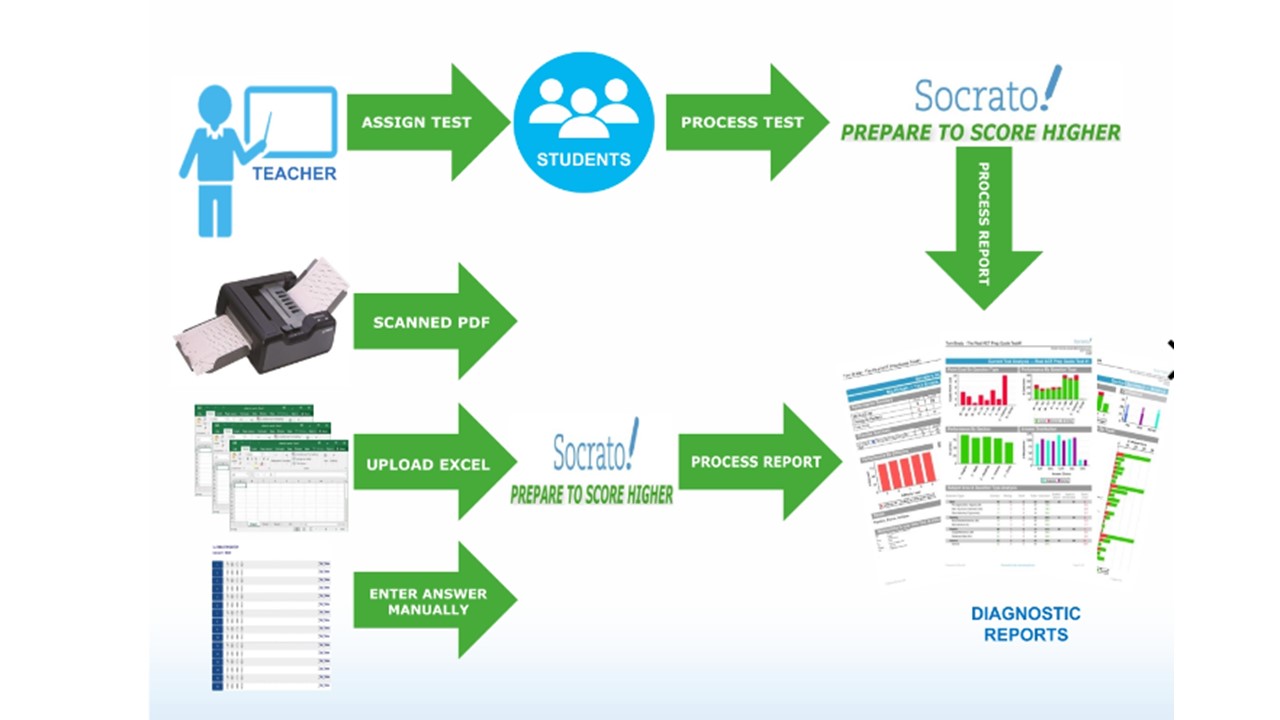 ---
Advanced Report
Features
Actionable Diagnostic & Performance Reports.
Full Test & Section Test Analysis.
Advanced Class Reports.
Report Branding.
Benefits
For tests with online questions, practice the test online or print tests for offline studying on the go.
Saves you time by scoring tests in a fraction of the time it takes to score manually.
Saves time by automatically processing bubble sheets.
Reports make it clear what to work on next.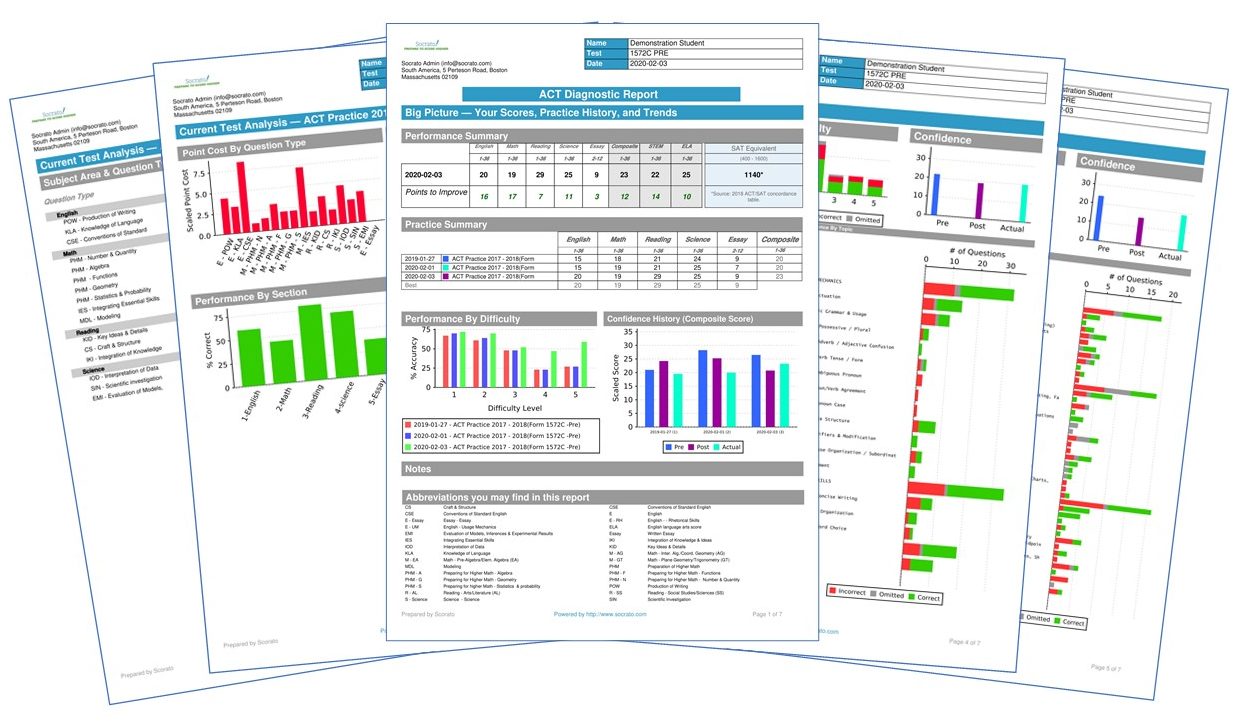 ---
Class Reporting
Features
Class Performance Report by Subject and Topic.
Test Comparison Report.
Student Comparison Report.
Question Response Distribution Report.
And Lot More.
Benefits
Analyze Performance of complete class and identify strengths and weaknesses by section, topic or sub topic
Compare Performance of Students in the Classroom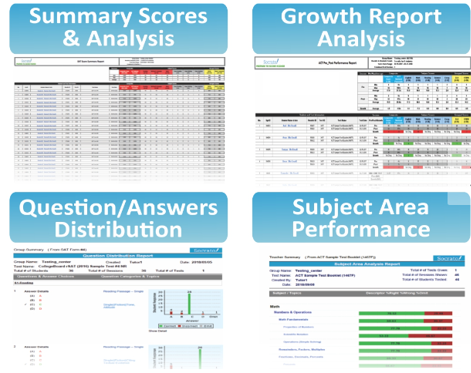 ---
Custom Study Plan
Features
Create a customized individual student study plan.
Create a customized group study plan.
Benefits
A customized study plan can be created for the student on the basis of their practice test.
Group can be created as per the student's practice test score.
Test dates can be recommended as per their practice test score.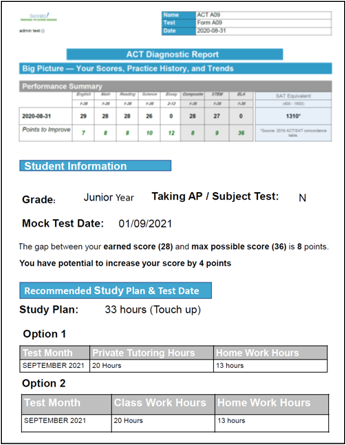 ---
Ready to Try or Buy