Socrato Feature Benefits for Students
---
Features
Online test scoring of large collection of test from official study guide or released test. View Details
Instant diagnostic report. View Details
Score the test online bubble sheet or paper bubble test. View Details
Grade the bubble sheet online or through online mobile image grading application.
Benefits
Online and offline test grading. View Details
Advanced diagnostic report. View Details
Pinpoint's subject/topics strength and weaknesses.
Easily find out the pattern of each subject or topic performance.
Invest effort in focused areas and get highr scores.
Increase chances of gaining admission into your top choice college.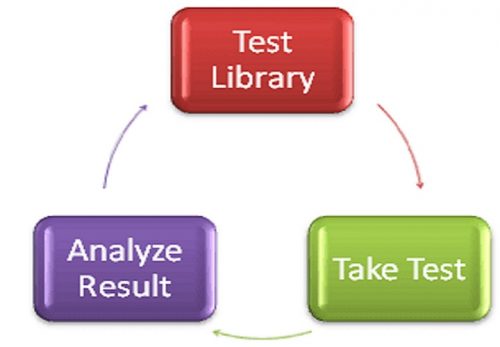 ---
Test Material
Features
Large collection of standardized test can be graded.
Test from Official study guides, Past released official test, test from other publishers.
Large Question Bank to practice any subject topic.
Benefits
Choose from a large list of admission exams and tests from the last several years that can be processed online.
Practice using full tests or sections from tests.
Choose from our large library of pre-created tests for various subjects.
Choose tests for grade levels 3 to 10.
Leverage Socrato's large database of quality questions based on actual state standardized exams, and create custom practice tests on the fly to suit your studying needs.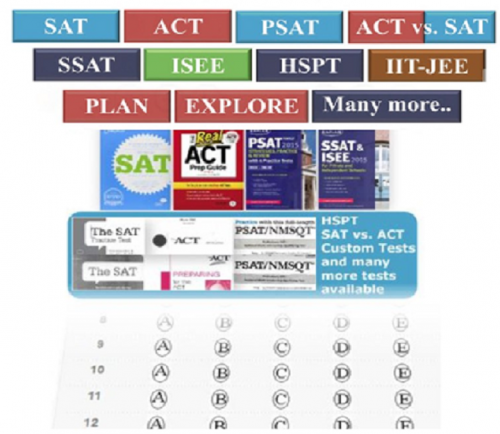 Features
Practice Online or Offline.
Grade Paper Bubble Sheet Online.
Grade bubble sheet mobile image or scanned image online.
Benefits
For tests with online questions, practice the test online or print tests for offline studying on the go.
Saves you time by scoring tests in a fraction of the time it takes to score manually.
Get the instant diagnostic report.
Reports make it clear what to work on next.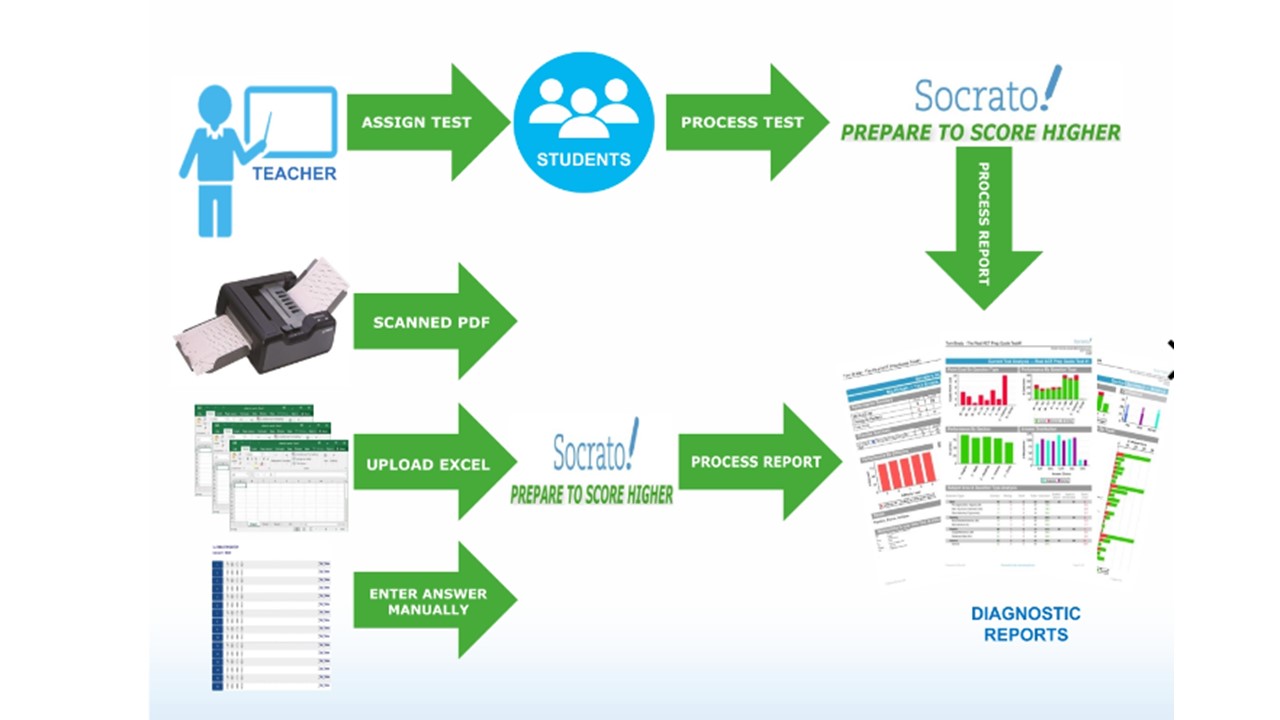 Features
Actionable Diagnostic & Performance Reports.
Full Test & Section Test Analysis.
View Details of Student Reports
Benefits
Quickly and easily pinpoint your strengths and weaknesses by section, topic or subtopic.
Learn what question types cost you the most points.
Track your progress over time.
Take a full test to simulate the real test.
Take section tests to focus on individual subjects and still get the same actionable diagnostic.
Download Sample Diagnostic Report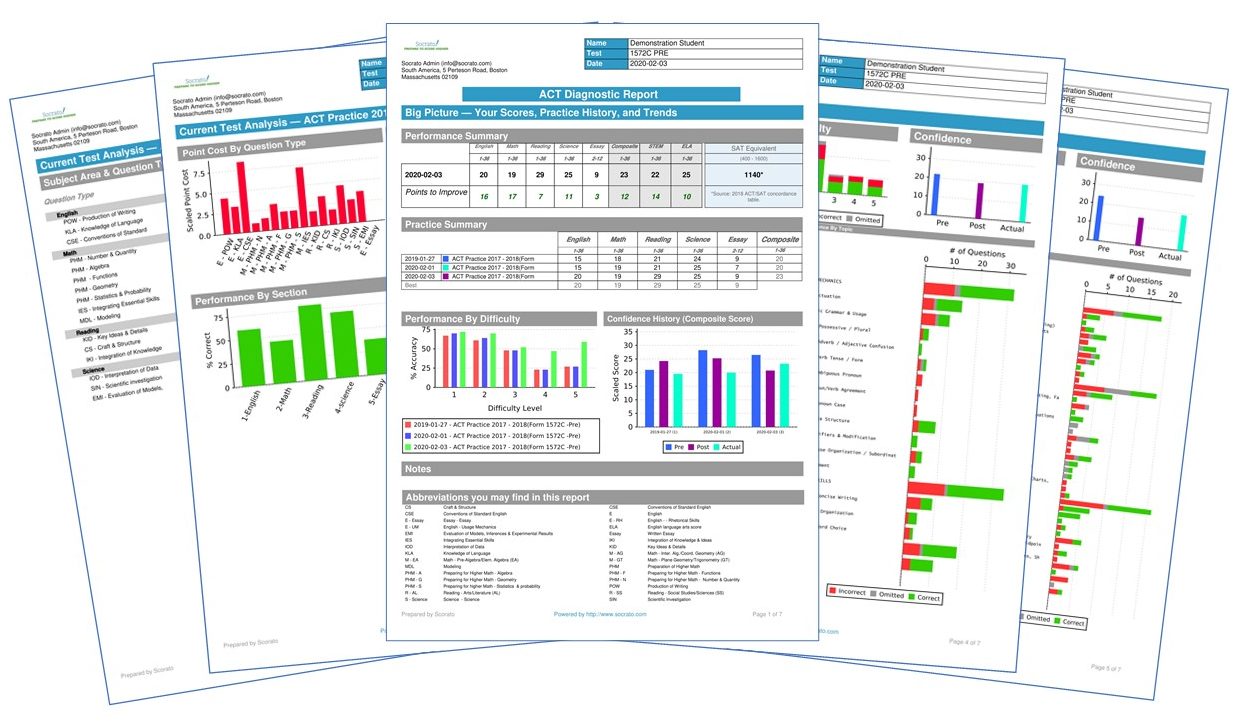 ---
Ready to Try or Buy