You may notice that the Socrato website is sporting a fresh, new design.  After a few weeks of testing our site in real-world like conditions we finally launched our new website last night.
So what was the goal behind our new design?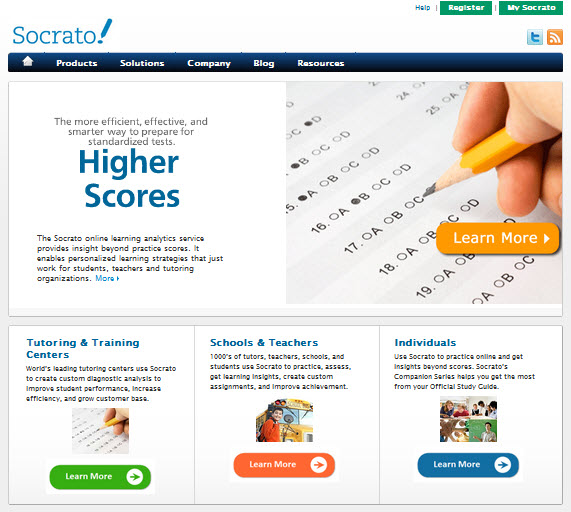 Why the New Look?
There were several goals behind our redesign.  First off, we wanted a more professional-looking homepage that represented who we are and all of our offerings. Secondly, we wanted to improve the site user experience for our customers and end users. We were able to consolidate all of our site content under a single navigational structure and separate it from the Socrato app making it a lot easier to find what you are looking for.
And lastly, we wanted to separate our company news from the Socrato Learning Intelligence blog. We recognized that a lot of our blog subscribers were more interested in our helpful, educational information rather than hearing about our company and now they can subscribe to both feeds independently.
Let us Know What You Think
As always, we would love to hear from you.  If you're one of our site visitors or customers experiencing our new design, please let us know your thoughts in the comments. What do or don't you like about it?  How can we  improve it even further so you have the best experience using Socrato?  Thanks.
HACKED BY SudoX — HACK A NICE DAY.