Spring is the time for getting rid of clutter, cleaning up, and getting organized. After a long cold winter we felt that it was only appropriate to give the Socrato website some spring cleaning. So here we unveil our new and revamped Start page for the Socrato application.
Old Start Page
We're pretty sure you are aware of our old start page below. To put it mildly it needed a bit of a face lift. But it also needed to be more useful. We wanted to create something that made the use of Socrato simpler and easier for customers to get to key parts of the application quickly.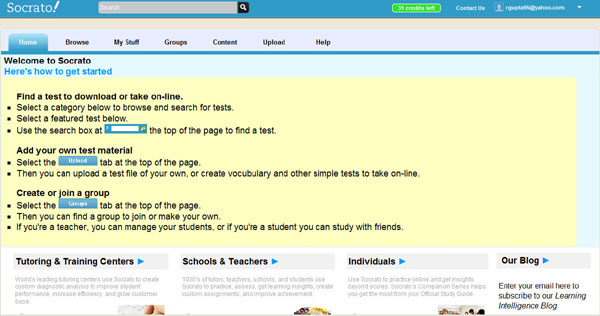 New and Revamped Start Page
So, behold our new start page. We have given the start page a complete makeover giving it a light and fresh feel. The cleaner start page breaks quick links in various buckets, allowing you to swiftly manage your account, groups or generate a diagnostic report. Over the coming months we will continue to hone this so it is most useful for you. Feedback would be greatly appreciated!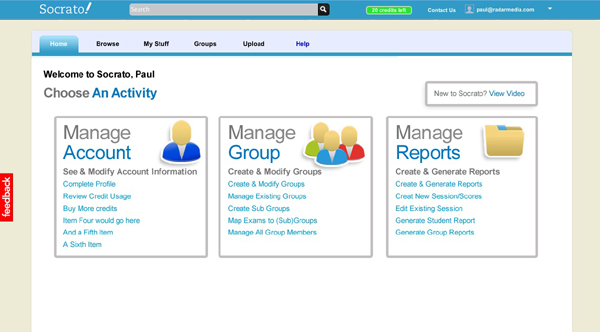 The new start page will go live on Monday so make sure to Login to your account check it out!
Photo credit: Mamamusings via Flickr
HACKED BY SudoX — HACK A NICE DAY.